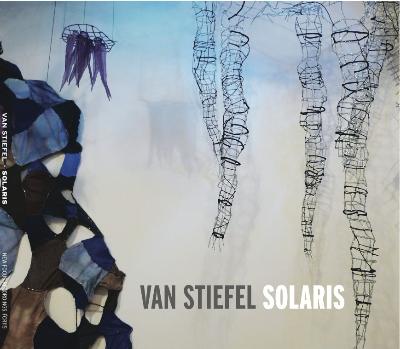 New Focus Recordings
releases Solaris, a CD of chamber music involving electric guitar. Recorded at Soft Landing Studios, Brooklyn, Steve Giesengraber, engineer. Made possible with support from: Electric Guitar Arts, West Chester University Faculty Development Fund, and the Hambidge Center.
Solaris (21:41) Ed Schultz, alto flute and Van Stiefel, electric guitar with laptop.
Souls and Raindrops (5:53) Text by Sydney Lanier (1842-1881).
Holly Nadal, vocals; David Nadal and Van Stiefel, electric guitars.
The Shape of Hands (four pieces for solo guitar)
Made (5:20)
Gesture (3:19)
Wrung (5:06)
Sewn (4:59)
Smoke and Mirrors (16:55)